0.6 Nm torque wrench for chain pretensioning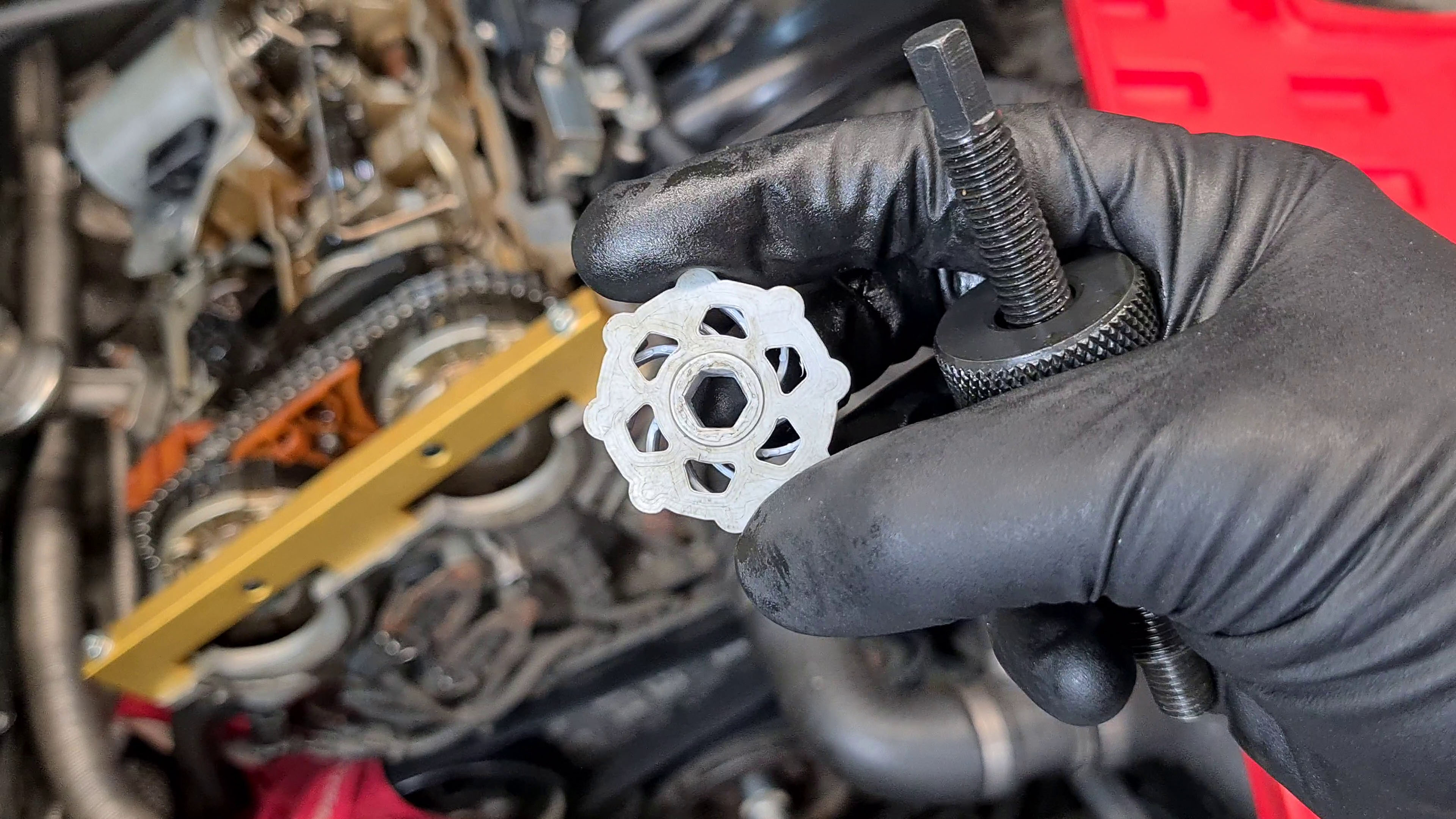 6.00 EUR
+ 3.00 EUR Priority International Shipping
Specialy designed 3D printed torque wrench for pretensioning the timing chain to 0.6 Nm during timing procedure.
---
This 3D printed torque wrench is specifically designed for pretensioning the chain during timing procedures on engines that require setting pretension to 0.6 Nm:
BMW N40
BMW N42
BMW N45
BMW N46
BMW N43
BMW N13
MINI N16
MINI N18
This makes it a great tool for DIY enthusiasts looking to perform their own engine maintenance. Using correct torque specification ensures that the chain is pretensioned to the correct specifications, eliminating the risk of engine damage and costly repairs down the line.
The tool fits on to the center bolt of the pretensioning tool and enables you to operate in thight space of the engine bay.
Download STL files
HOW TO USE:
- N42/N46 Timing guide:
DISCLAIMER:
This tool is not metal. This tool is designed for DIY work and is made out of strong high quality PLA plastic. Due to 3D printing material limitations this tool is not intended for everyday professional work.
SHIPPING:
All orders are shipped via priority tracked shipping within 2 working days. You will be notified with a tracking number and tracking URL via email.
WARRANTY & RETURNS:
Kit comes with a 3 month warranty after delivery. I do NOT offer returns. Please contact me in case of any problems.