BMW N42/N46 VSCT Double Kit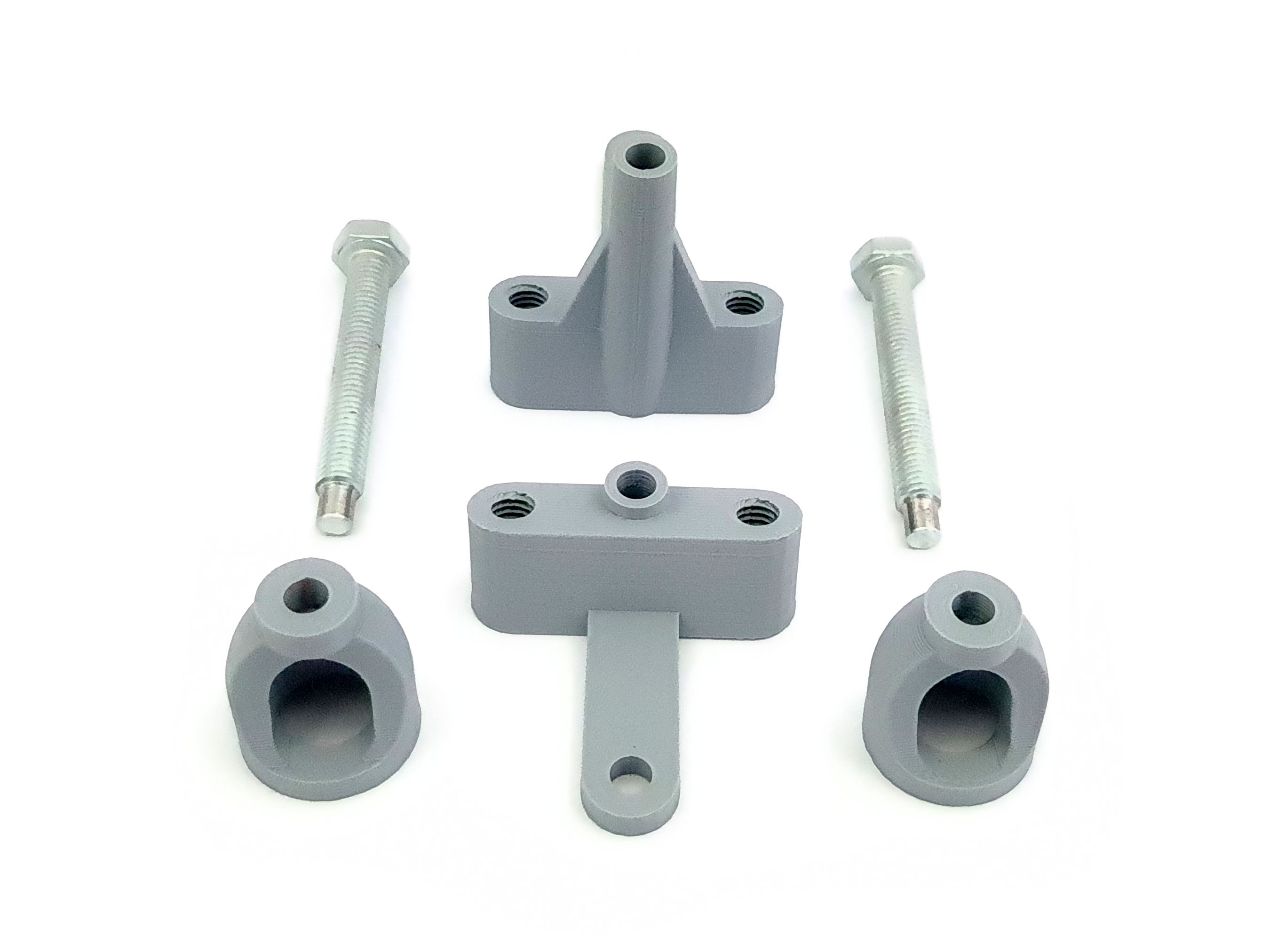 21.00 EUR
+ 7.00 EUR Priority International Shipping
Includes intake and exhaust brackets, 2 sockets and 2 bolts. Enables you to compress 2 valve springs on a cylinder at the same time and change valve stem seals on the N42/N46 engine reasonable fast. This kit will save you significant amount of time and effort.

You can also get the 3D printed 0.6 Nm torque wrench for chain pretensioning during timing procedure.
More than 100 items sold in the last 12 months.
---
This 3D printed Valve Spring Compressor Tool is specially designed to change valve stem seals on a BMW N42/N46 engine. Changing worn valve stem seals will greatly reduce oil consumption and blue smoke coming out of the exhaust after idle.

Using the 3D printed VSC Tool


INSTRUCTIONS:
BMW E46 N42/N46 Valve Stem Seals - Replacement DIY Guide
DISCLAIMER:
This tool is not metal. This tool is designed for DIY work and is made out of strong high quality PLA plastic. Due to 3D printing material limitations this tool is not intended for everyday professional work.
N42/N46 engines were not sold in United States. This tool will NOT work for M54 engines! Customers with shipping address within United Stated will have to confirm that they are purchasing this tool for a N42 or N46 engine.
SHIPPING:
All orders are shipped via priority tracked shipping within 2 working days. You will be notified with a tracking number and tracking URL via email. Items are shipped from Slovenia, EU.
WARRANTY & RETURNS:
Kit comes with a 3 month warranty after delivery. I do NOT offer returns. Please contact me in case of any problems.